Rising inflation eases but Canada's housing remains a concern
REAL ECONOMY BLOG | May 18, 2022
Authored by RSM Canada
April brought a hint that inflation could soon peak in Canada. The Consumer Price Index rose at an annual rate of 6.8%, a slight increase from March, while all measures of core inflation continued to rise, according to data from Statistics Canada released on Wednesday.
On a monthly basis, the increase was 0.5% from March.
But even with the signs of inflation easing, the Bank of Canada is still on track to raise interest rates sharply in June to keep long-run inflation expectations anchored.
Most of April's price increases were concentrated in food, shelter and energy. The core inflation rate, which excludes food and energy, stayed at a steady 4.6% from March to April.
So while the overall inflation rate's increase has slowed, hinting at a possible peak in the next few months, the cost of basic necessities like food, housing and gasoline continues to rise, hitting lower-income households the hardest.
Prices of groceries rose by 9.7%, with increases spread across all items including fresh fruits and vegetables, meat, dairy and bakery products. When a rise is this pervasive, consumers have little choice of substitutions like they might have when meat prices were the only category rising.
At the same time, prices for homeowners increased by 7.6% and rent went up by 4.6%, the fastest rate in decades.
When households already have to stretch their budgets to buy groceries and gas, a jump in rent, which is much stickier than gasoline prices, will strain their budgets even more. It will also lead to a slowdown in demand because there is little left for discretionary spending.
Gasoline increased by 36.3% from a year ago, a slightly slower pace compared to March. Still, gasoline prices surpassed $2 a litre and are expected to rise over the upcoming long weekend.
With the summer comes higher demand for travel, keeping prices of air fares and gasoline elevated at least through Canada Day.
The takeaway
While inflation could peak soon, the risks are far from over. The war in Ukraine and COVID-19 lockdowns in China will send further shocks throughout the global supply chains. Consumers should count on prices to stay high for some time. Eventually, an economic slowdown is to be expected.
Questions?
Contact your trusted Stark & Marsh Advisor or an office close to you.
This article was written by Tu Nguyen and originally appeared on 2022-05-18 RSM Canada, and is available online at https://realeconomy.rsmus.com/rising-inflation-eases-but-canadas-housing-remains-a-concern/.
RSM Canada Alliance provides its members with access to resources of RSM Canada Operations ULC, RSM Canada LLP and certain of their affiliates ("RSM Canada"). RSM Canada Alliance member firms are separate and independent businesses and legal entities that are responsible for their own acts and omissions, and each are separate and independent from RSM Canada. RSM Canada LLP is the Canadian member firm of RSM International, a global network of independent audit, tax and consulting firms. Members of RSM Canada Alliance have access to RSM International resources through RSM Canada but are not member firms of RSM International. Visit rsmcanada.com/aboutus for more information regarding RSM Canada and RSM International. The RSM trademark is used under license by RSM Canada. RSM Canada Alliance products and services are proprietary to RSM Canada.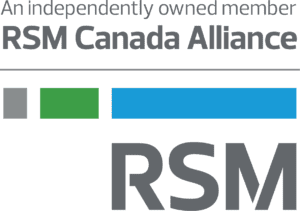 Stark & Marsh CPA LLP is a proud member of RSM Canada Alliance, a premier affiliation of independent accounting and consulting firms across North America. RSM Canada Alliance provides our firm with access to resources of RSM, the leading provider of audit, tax and consulting services focused on the middle market. RSM Canada LLP is a licensed CPA firm and the Canadian member of RSM International, a global network of independent audit, tax and consulting firms with more than 43,000 people in over 120 countries.
Our membership in RSM Canada Alliance has elevated our capabilities in the marketplace, helping to differentiate our firm from the competition while allowing us to maintain our independence and entrepreneurial culture. We have access to a valuable peer network of like-sized firms as well as a broad range of tools, expertise, and technical resources.
For more information on how Stark & Marsh CPA LLP can assist you, please call us at 306-773-7285.