Community
Stark & Marsh is proud of Saskatchewan. We believe it is our responsibility to support our community through volunteering, donations, scholarships and organizing events and projects.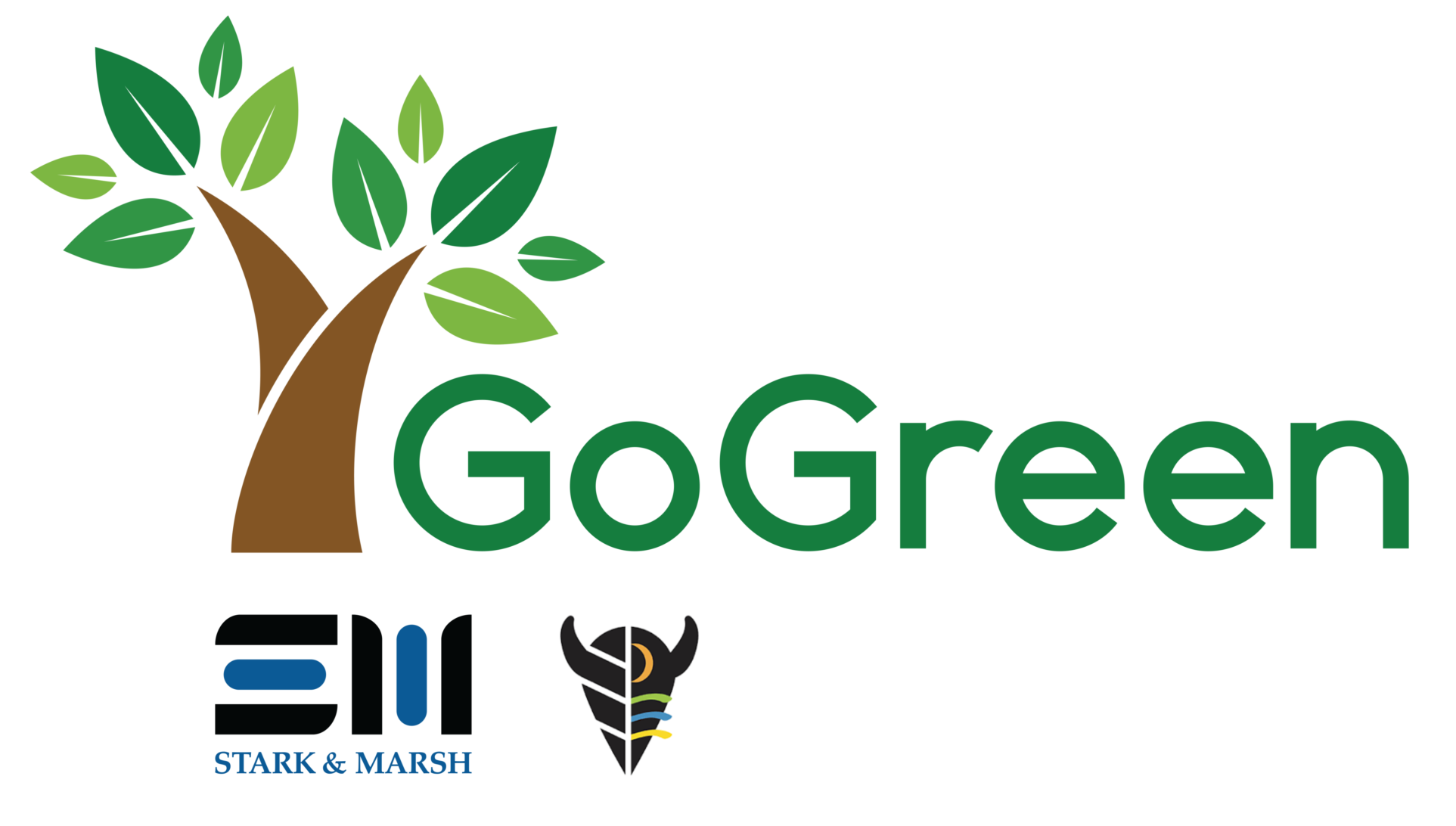 FRIDAY SEPTEMBER 22, 2023  SHAUNAVON, SK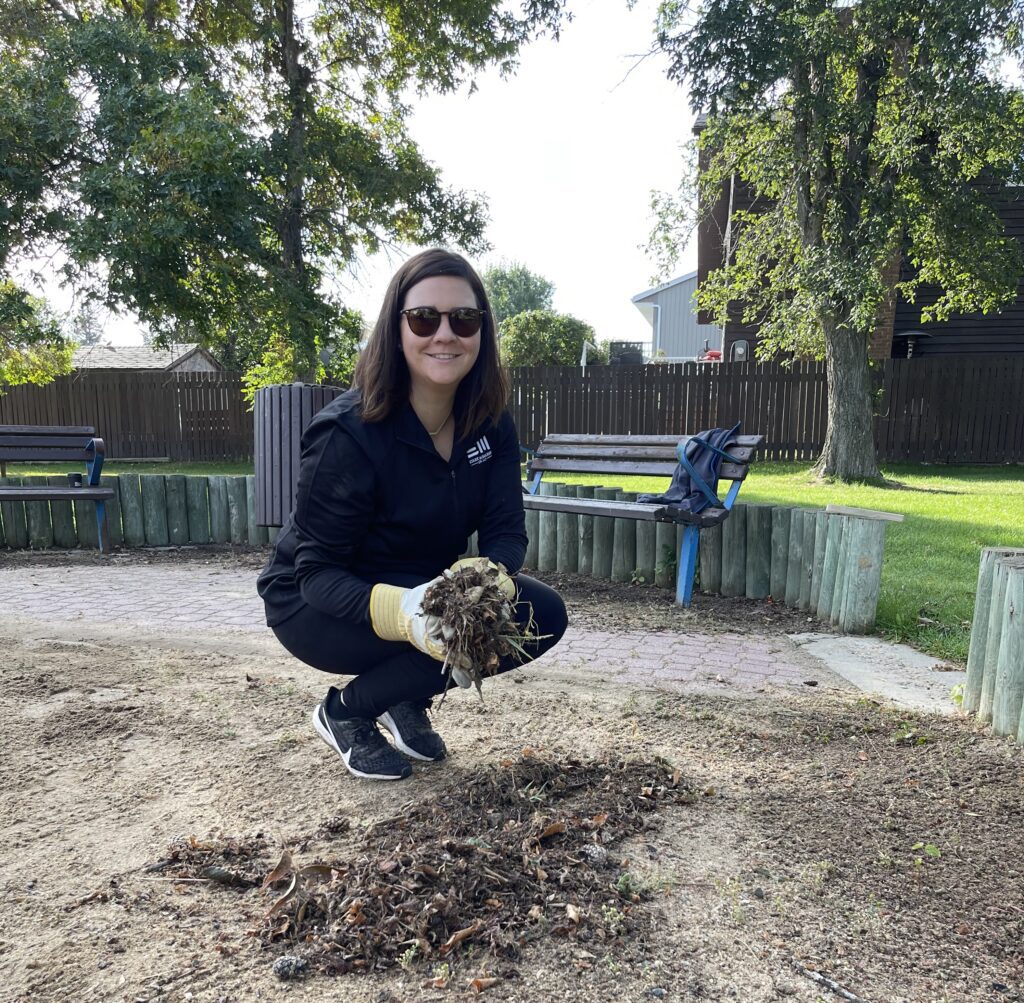 About GoGreen Shaunavon
GoGreen is an annual event held in Shaunavon with a goal to beautify our community and minimize our carbon footprint.
GoGreen 2023 was held on Friday, September 22nd and was a successful collaboration between Stark & Marsh and The Town of Shaunavon. With the help of approximately 90 volunteers, we were able to plant a total of 35 trees at the Ball Diamonds and beautify a total of 10 different project sites in our community.
If you have any ideas or suggestions for a GoGreen project site for the upcoming year, please feel free to reach out to Ashley Lafontaine at alafontaine@starkmarsh.com. We look forward to hearing from you and continuing to make a positive impact on our community through GoGreen.
GoGreen Projects
2023 volunteer duties will include tree planting, painting, weeding/raking/tree pruning, garbage collecting, and flower bed maintenance at the following project site locations:
Avondale Park

Memorial Park

Sunny Nook

Jubilee Park & Recreation Area

Ball Diamonds

Grand Coteau Heritage & Cultural Centre Flower Beds

Trans Canada Trail & Dog Park

CPWC Skating & Curling Rink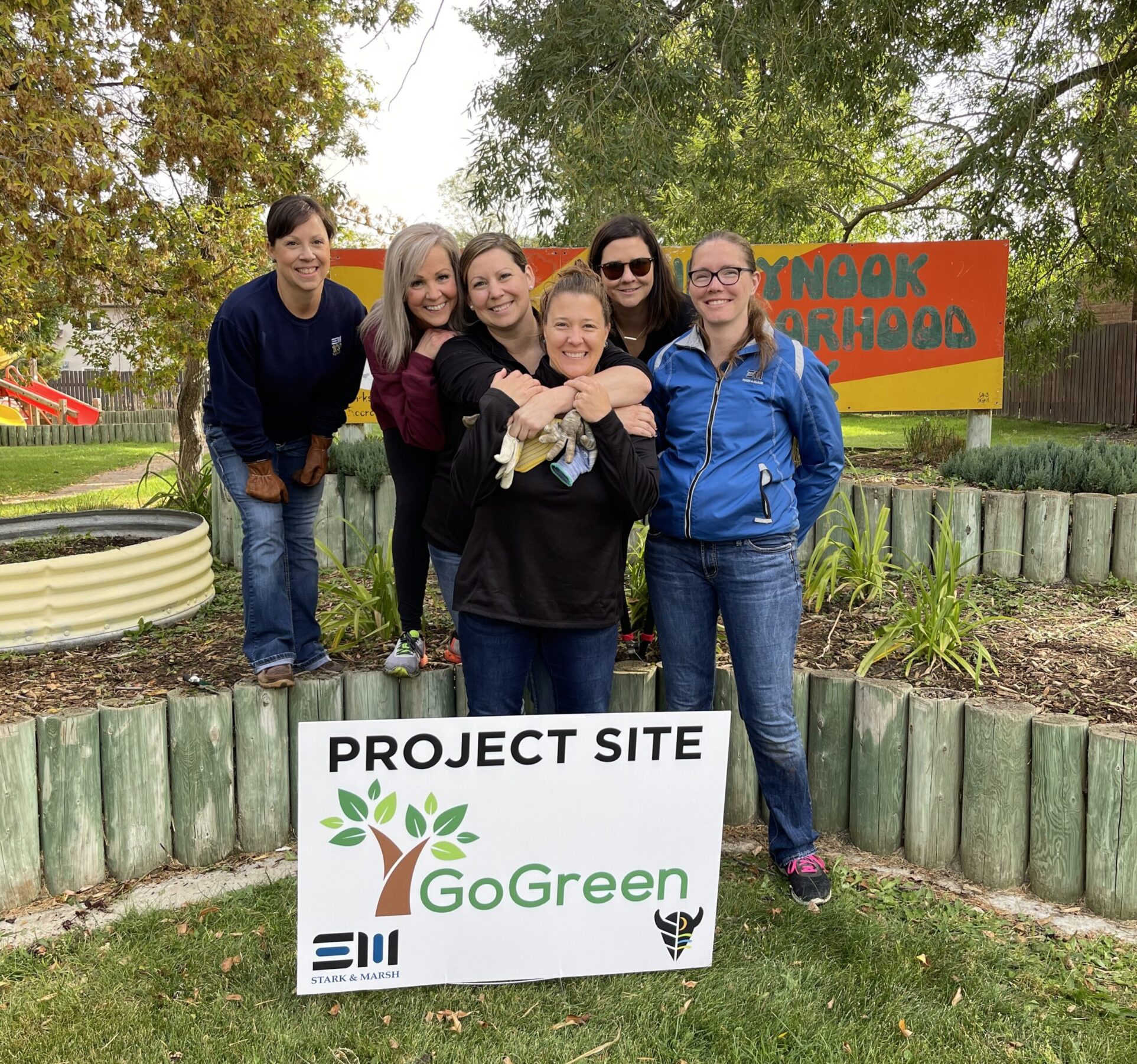 GoGreen Community BBQ
Our GoGreen BBQ held over the noon hour raised $460 all of which is being donated to KidSport Shaunavon.
We would like to express our immense gratitude to the Shaunavon Canalta for their generous sponsorship of GoGreen as a Food Donor. Their support allows us to make this event possible and contribute even more to our local community.
Questions?
If you have any questions about GoGreen Shaunavon, please contact us!
Lauren Johnson | Town of Shaunavon 306-618-5958 shaunavonedc@sasktel.net

Simone Roelens | Stark & Marsh 306-297-3383 sroelens@starkmarsh.com
GoGreen History
On Friday, September 23rd, 2022, Stark & Marsh and the Town of Shaunavon collaborated to host GoGreen in Shaunavon. The event involved volunteers who contributed to park maintenance and clean up by painting play structures and garbage cans, raking, weeding, tree pruning, and flower bed cleanup. The project site locations included Avondale Park, Memorial Park, Sunny Nook Park, Jubilee Park, the Grand Coteau Heritage & Cultural Centre, the Public Works Shop, and CPWC Skating & Curling Rinks. Alongside the Stark & Marsh staff volunteers, corporate volunteers from Crescent Point Energy and Western Financial Group also participated, and various members of the community volunteered their time. The organizers extend their gratitude to everyone who contributed to making GoGreen 2022 a success and look forward to hosting the event annually in Shaunavon.