GoGreen
Swift current
Stark & Marsh is proud of Saskatchewan. We believe it is our responsibility to support our community through volunteering, donations, scholarships and organizing events and projects.
Home » GoGreen Swift Current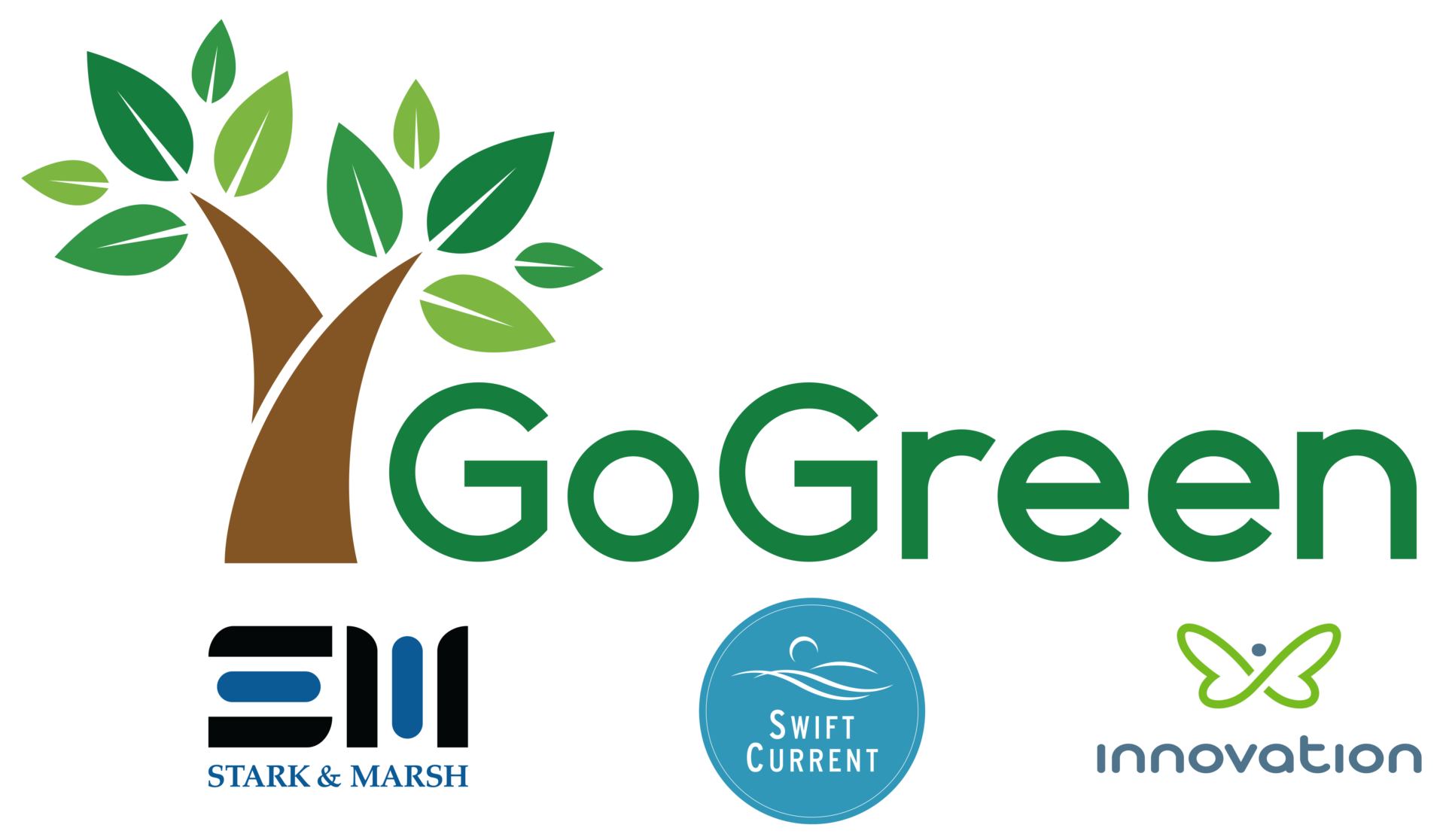 GoGreen 2023 will take place in Swift Current on September 15th.
Stay tuned for registration details!
PROJECT SITE SUBMISSION
Do you have a GoGreen project site in mind? Submit your project site below by June 30th to ensure it's considered for GoGreen 2023. 
I feel so good that, as a client of Stark & Marsh CPA LLP, your Professional and Support staff actually go out and work with the volunteers on this particular project.  I realize, of course, that Stark Marsh donates to many causes but, in my opinion, GOGREEN is special in so many ways.  Your energy and dedication will benefit Swift Current for many years into the future. The idea, positive message, people working together for common good, and past/present/future results rate an A+ in my records.  – Joan Willliamson
GOGREEN HISTORY
GoGreen began in 2009, after consultations with the City of Swift Current revealed a need for a fall clean up in and around the city. As a corporate citizen, we are committed to our environment and proudly organize this event each year. GoGreen draws over 100 community participants annually, including Stark & Marsh employees and clients. GoGreen Swift Current has contributed to the planting of over 3,500 trees and shrubs.
GoGreen projects include:
Tree and shrub planting
Landscaping
Pathway clean up
Flower bed maintenance
Mulching
Beautification projects have also taken place in Cabri and Assiniboia and we continue to welcome requests from organizations as needs arise.
Stark & Marsh, Innovation Credit Union and The City of Swift Current hosted GoGreen Swift Current on September 26th, 2022.
GoGreen 2022 included the planting of 494 trees, shrubs, & perennials at 6 different project sites along with an additional 6 sites focusing on clean up and beautification projects. With the help of 190 volunteers, we were able to accomplish a record-breaking amount of work.
Thank you to our partners Innovation Credit Union and the City of Swift Current. Without your support we wouldn't be able to execute such a great event!
Lunch over the noon hour was at Market Square. GoGreen volunteers eat for free, and the general public made a donation of $5 with all proceeds going to the Newcomer Welcome Center! As a result of the noon hour BBQ, a total of $665 was raised for the Newcomer Welcome Centre!
Corporate volunteers included Alpine Dental, Backstage Dance Co, GeoVerra, Great Plains College, Matrix Solutions Inc., Mercator Financial, S3 Group Ltd., Sask Abilities – Swift Current Region, Swift Current Comprehensive High School, Southwest Homes, Southwest Newcomer Welcome Centre, Swift Current & District Chamber of Commerce, Central School, Crescent Point, and Swift Current Childcare Centre.
Project Site locations included Memorial Park, New Bike Park, Dog Park, Mountain Bike Course, Battleford Intersection, Ashley Park, Douglas Drive, Flag Court, Kiwanis Park, Creek Bed, Riverdene Park, and Riverside Park.