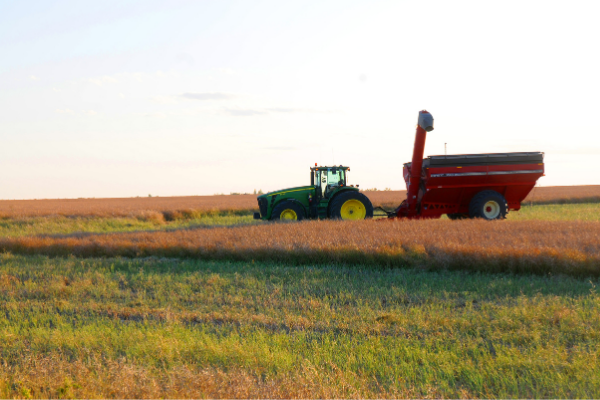 This article originally appeared on Grainews.com March 24th, 2020
During this time of uncertainty, there are actions you can take to mitigate the financial impacts of COVID-19. The following seven business continuity tips may help you navigate this uncharted territory.
Talk to your banker and accountant
Your banker and accountant are working through this together with you. A good relationship and communication will be even more important moving forward. Inquire about tax payment deferrals and interest only or deferred loan payment options. Stay up to date with banking and tax changes due to the coronavirus.
Take advantage of the Advance Payment Program
The Advance Payment Program has been around for many years. The program was initially offered on wheat and barley stored for the Canadian Wheat Board. In the late 1970s, the program was opened to other commodities including canola, corn, and cattle.
A low-interest advance can help with cash flow issues caused by a difficult harvest, grain transportation issues and new uncertainty around the coronavirus. Check out this link for the administrators of the Advance Payment Program. Organic grain is also eligible.
Check out AgriShield
AgriShield is a new online platform from Farm Management Canada that helps farmers develop a risk management plan. A holistic approach is helpful because farmers sometimes only think of risk in terms of weather and markets. For an annual subscription of $149, AgriShield will guide you through risk areas of people, finance, markets, management, business environment and production.
While AgriShield won't help predict a "black swan" event like coronavirus, it will help you make an action plan to manage risk you can anticipate.
Update your cash flow budget
Cash flow budgeting is the process of matching cash inflows (grain and livestock sales) with cash outflows (inputs, payments) over a pre-determined period, usually monthly or annually. Unexpected cash shortfalls can be reduced, and better business planning achieved with a cash flow budget. Take the cash flow budget a step further by projecting out your balance sheet and income statement with your monthly cash flow for a complete financial forecast.
If your cash flow budgeting has been lacking or non-existent, now is a good time to update it. If time or complexity is an issue, reach out to your chartered professional accountant or local Canadian Association of Farm Advisors listing.
Reconsider AgriStability
AgriStability is built for a dramatic margin decline, which can be caused by a combination of decreased revenue, rising expenses and holding losses on inventory. While AgriStability could and should be improved, taking advantage of the current program and lobbying for improvements are two different things. At approximately $1 per acre, AgriStability is the most affordable form of financial risk management coverage. The accrual, production and inventory information required by the program is information farms should be tracking regardless of their enrollment in the program. In Saskatchewan, call the SCIC office before April 30 to request a new enrollment form.
Keep your records up to date
It's hard to make informed decisions without up-to-date information. Consider making the move to an accounting software program. FCC's AgExpert has a desktop and cloud version and is built for Canadian farmers. Through the Agricultural Skills and Knowledge (ASK) program in Saskatchewan, farmers have access to subsidized software bookkeeping training. Check out the ASK website for approved trainers and courses. Due to self-isolation protocol, training could be provided through video conferencing software such as Microsoft Teams or Zoom.
Watch your mental health
Mental health has received increased attention recently in agriculture for good reason. Isolation and farm business stress is nothing new to many farm families. Check out the Do More Ag website for resources. Seek help if you require it and remember Canadian ag has persevered big challenges before such as Prairie settlement, two world wars, the 1980s farm crisis and BSE.
Questions?
Contact your trusted Stark & Marsh Advisor or an office close to you today.