Canadian retail sales rebound amid strong auto demand
REAL ECONOMY BLOG | March 18, 2022
Authored by RSM Canada
Retail sales in January went up by 3.2%, fully offsetting December's decline despite the spread of the omicron variant, according to Statistics Canada.
In terms of volume, sales increased 2.9%, and there was growth in most industries. The fact that most sectors were little affected by omicron highlights the strong consumer demand that shows little sign of waning even as prices climb.
This is particularly true for auto sales, where consumers are willing to pay and pre-pay for their vehicles, and sellers, hindered by one wave of supply chain disruptions after another, still struggle to meet demand. Auto sales went up 5.3%, while new vehicle sales were up 5.5% on a month-over-month basis.
The electric vehicles market is where supply falls shortest of demand, as the waitlist grows longer by the day. Eager consumers are putting deposits down now for an EV to be delivered in a year's time. Part of the growth in the gas-powered vehicles market is driven by consumers choosing a substitute when their preferred vehicle, an EV, will not be available for a long time.
Clothing and accessories were the only sector that took a hit from public health restrictions implemented to limit the spread of omicron, as sales contracted 3.5%. The temporary closure of or reduced capacity in brick-and-mortar stores translated to fewer shoppers and lower sales.
With inflation still on the rise, especially rising energy prices, and wages failing to keep up, it is uncertain how much longer consumer demand can maintain its vigor. When households are spending most of their income on housing, food, and gasoline, core retail goods and services will take a hit. One exception is the auto sector, as EV demand will only grow hotter in response to soaring gas prices.
Questions?
Contact your trusted Stark & Marsh Advisor or an office close to you.
This article was written by Tu Nguyen and originally appeared on 2022-03-18 RSM Canada, and is available online at https://realeconomy.rsmus.com/canadian-retail-sales-rebound-amid-strong-auto-demand/.
RSM Canada Alliance provides its members with access to resources of RSM Canada Operations ULC, RSM Canada LLP and certain of their affiliates ("RSM Canada"). RSM Canada Alliance member firms are separate and independent businesses and legal entities that are responsible for their own acts and omissions, and each are separate and independent from RSM Canada. RSM Canada LLP is the Canadian member firm of RSM International, a global network of independent audit, tax and consulting firms. Members of RSM Canada Alliance have access to RSM International resources through RSM Canada but are not member firms of RSM International. Visit rsmcanada.com/aboutus for more information regarding RSM Canada and RSM International. The RSM trademark is used under license by RSM Canada. RSM Canada Alliance products and services are proprietary to RSM Canada.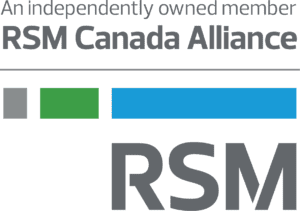 Stark & Marsh CPA LLP is a proud member of RSM Canada Alliance, a premier affiliation of independent accounting and consulting firms across North America. RSM Canada Alliance provides our firm with access to resources of RSM, the leading provider of audit, tax and consulting services focused on the middle market. RSM Canada LLP is a licensed CPA firm and the Canadian member of RSM International, a global network of independent audit, tax and consulting firms with more than 43,000 people in over 120 countries.
Our membership in RSM Canada Alliance has elevated our capabilities in the marketplace, helping to differentiate our firm from the competition while allowing us to maintain our independence and entrepreneurial culture. We have access to a valuable peer network of like-sized firms as well as a broad range of tools, expertise, and technical resources.
For more information on how Stark & Marsh CPA LLP can assist you, please call us at 306-773-7285.