Canada's unemployment rate lowest in nearly five decades
REAL ECONOMY BLOG | April 08, 2022
Authored by RSM Canada
Canada added 73,000 jobs in March, a relatively modest gain that still helped push the unemployment rate down to 5.3%, the lowest since 1976, according to data released by Statistics Canada on Friday.
It is not a coincidence that the unemployment rate is so low while inflation is at its highest level in decades. We are in an overheated economy that is nearing full employment, with a well-rounded recovery taking place across industries and demographic groups.
Given a strong labour market, robust consumer demand and soaring inflation, the Bank of Canada has more than what it needs to impose a 50 basis-point rate hike next week.
Provinces have in recent weeks continued to ease public health restrictions, which means that employment in retail; accommodation and food services; and entertainment will continue growing in April. Looking further ahead, high inflation, together with rising interest rates, will put some downward pressure on hiring demand.
The battle for talent will continue throughout the year. The worker shortage can be partially addressed by Canada's ambitious immigration goals, which aim to welcome more than 400,000 immigrants in through 2024. Immigrants are filling the much-needed demand for workers, as evidenced by the fact that unemployment among recent immigrants is at a historic low.
The data
The increase in employment in March was driven entirely by an increase in full-time workers (93,000) and employment among those age 55 and older, a sign of increasing labor supply and retirees going back to work amid lucrative offers.
Unsurprisingly, wage growth climbed to 3.4%, with the strongest growth among highly paid professionals as workers demand more in the tight labor market.
Questions?
Contact your trusted Stark & Marsh Advisor or an office close to you.
This article was written by Tu Nguyen and originally appeared on 2022-04-08 RSM Canada, and is available online at https://realeconomy.rsmus.com/canadas-unemployment-rate-lowest-in-nearly-five-decades/.
RSM Canada Alliance provides its members with access to resources of RSM Canada Operations ULC, RSM Canada LLP and certain of their affiliates ("RSM Canada"). RSM Canada Alliance member firms are separate and independent businesses and legal entities that are responsible for their own acts and omissions, and each are separate and independent from RSM Canada. RSM Canada LLP is the Canadian member firm of RSM International, a global network of independent audit, tax and consulting firms. Members of RSM Canada Alliance have access to RSM International resources through RSM Canada but are not member firms of RSM International. Visit rsmcanada.com/aboutus for more information regarding RSM Canada and RSM International. The RSM trademark is used under license by RSM Canada. RSM Canada Alliance products and services are proprietary to RSM Canada.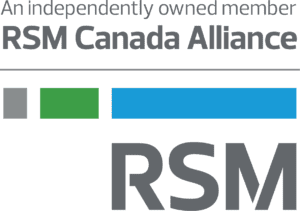 Stark & Marsh CPA LLP is a proud member of RSM Canada Alliance, a premier affiliation of independent accounting and consulting firms across North America. RSM Canada Alliance provides our firm with access to resources of RSM, the leading provider of audit, tax and consulting services focused on the middle market. RSM Canada LLP is a licensed CPA firm and the Canadian member of RSM International, a global network of independent audit, tax and consulting firms with more than 43,000 people in over 120 countries.
Our membership in RSM Canada Alliance has elevated our capabilities in the marketplace, helping to differentiate our firm from the competition while allowing us to maintain our independence and entrepreneurial culture. We have access to a valuable peer network of like-sized firms as well as a broad range of tools, expertise, and technical resources.
For more information on how Stark & Marsh CPA LLP can assist you, please call us at 306-773-7285.