Canada's unemployment rate hits record low, even as economy sheds jobs
REAL ECONOMY BLOG | July 08, 2022
Authored by RSM Canada
Bucking a trend of continuous job gains since January, Canada lost 43,000 jobs in June as the unemployment rate hit another record low of 4.9%, according to data released by Statistics Canada on Friday.
Even with the loss in jobs, the June data is unlikely to sway the Bank of Canada from announcing another interest rate hike next week.
The decline, entirely because of older workers leaving the workforce, is evidence of a tightened labour market as demand remains robust amid dwindling supply.
Employers in most industries are still eager to hire, but are having trouble finding the workers. Even though the economy lost jobs, it's a symptom of the worker shortage rather than of weak demand for labour.
While services-producing industries lost 75,000 jobs, the goods-producing industries gained 33,000 jobs.
Households are having to rein in their shopping to cope with high inflation, which might have led to the decline in retail jobs (down 58,000).
The construction industry added 23,000 jobs, a reversal of the previous two months' decline. The outlook for construction remains uncertain as rising interest rates threaten to thwart activity.
But the decline in natural resources, which lost 20,000 jobs, shows just how vulnerable these positions are amid instability in the global energy and commodity markets.
Average hourly wages grew by 5.2% on an annual basis, still below the 7.7% headline increase in the consumer price index, but straying further from the central bank's 2% inflation target.
This has two implications: first, a heated labour market in which workers are capitalizing on their power; and second, rising inflation expectations that are becoming more entrenched.
Even as high inflation fuels recession fears, June's job report is a testament to the continuing strength of the economy. Even though some industries might be feeling the heat of a slowdown, the economy as a whole is not in a recession yet.
While demand for workers will remain strong, it might also vary greatly based on industry. And given the strength of the labour market, it is increasingly possible that the Bank of Canada will keep raising interest rates for the rest of the year.
Questions?
Contact your trusted Stark & Marsh Advisor or an office close to you.
This article was written by Tu Nguyen and originally appeared on 2022-07-08 RSM Canada, and is available online at https://realeconomy.rsmus.com/canadas-unemployment-rate-hits-record-low-even-as-economy-sheds-jobs/.
RSM Canada Alliance provides its members with access to resources of RSM Canada Operations ULC, RSM Canada LLP and certain of their affiliates ("RSM Canada"). RSM Canada Alliance member firms are separate and independent businesses and legal entities that are responsible for their own acts and omissions, and each are separate and independent from RSM Canada. RSM Canada LLP is the Canadian member firm of RSM International, a global network of independent audit, tax and consulting firms. Members of RSM Canada Alliance have access to RSM International resources through RSM Canada but are not member firms of RSM International. Visit rsmcanada.com/aboutus for more information regarding RSM Canada and RSM International. The RSM trademark is used under license by RSM Canada. RSM Canada Alliance products and services are proprietary to RSM Canada.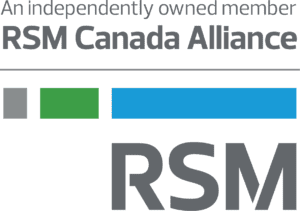 Stark & Marsh CPA LLP is a proud member of RSM Canada Alliance, a premier affiliation of independent accounting and consulting firms across North America. RSM Canada Alliance provides our firm with access to resources of RSM, the leading provider of audit, tax and consulting services focused on the middle market. RSM Canada LLP is a licensed CPA firm and the Canadian member of RSM International, a global network of independent audit, tax and consulting firms with more than 43,000 people in over 120 countries.
Our membership in RSM Canada Alliance has elevated our capabilities in the marketplace, helping to differentiate our firm from the competition while allowing us to maintain our independence and entrepreneurial culture. We have access to a valuable peer network of like-sized firms as well as a broad range of tools, expertise, and technical resources.
For more information on how Stark & Marsh CPA LLP can assist you, please call us at 306-773-7285.