Canada's supply chain takes a downturn as fuel prices climb
REAL ECONOMY BLOG | April 28, 2022
Authored by RSM Canada
As Canada's economy reopened and COVID-19 restrictions were reduced, businesses held out hope that supply chain bottlenecks that had hampered the recovery would ease. But that prospect once again faltered with the Russian invasion of Ukraine and a resurgence of the coronavirus in China, an RSM Canada analysis shows.
The RSM Canada Supply Chain Index dropped to 2.25 standard deviations below normal in March, a slight downturn from February.
Delivery prices took a sharp turn for the worse as fuel surcharges jumped following the start of the Russian-Ukraine war, leading to an increase in overall transportation costs.
COVID-19 lockdowns in key manufacturing hubs in China brought container traffic across the Pacific Ocean to a crawl. Events in China, coupled with continued frigid temperatures at the end of winter, meant longer delivery times for shipments.
Retail, wholesale and manufacturing inventories all increased, reflective of companies' continued abandonment of the just-in-time system in favor of buying stock for months ahead and storing it domestically.
The supply chain disruptions are perhaps one of the complex puzzles in the pandemic and post-pandemic economy, with no clear systemic, large-scale solutions even a year in.
The Russian-Ukraine war means fuel prices will remain elevated in the months to come and will climb even higher if the oil supply from Russia is cut off.
Shanghai, the largest port in the world, has been in lockdown for a month. If lockdowns in China continue, they will seriously hamper the already tattered global supply chain. On the other side of the ocean, ports in North America's West Coast are filling up with empty shipping containers.
The takeaway
In the absence of international policies that can effectively untangle the global supply chain struggles, companies are still largely left fending for themselves.
Companies need to be ready for supply chain snarls to continue throughout this year and make decisions accounting for high shipping prices and delays.
Questions?
Contact your trusted Stark & Marsh Advisor or an office close to you.
This article was written by Tu Nguyen and originally appeared on 2022-04-28 RSM Canada, and is available online at https://realeconomy.rsmus.com/canadas-supply-chain-takes-a-downturn-as-fuel-prices-climb/.
RSM Canada Alliance provides its members with access to resources of RSM Canada Operations ULC, RSM Canada LLP and certain of their affiliates ("RSM Canada"). RSM Canada Alliance member firms are separate and independent businesses and legal entities that are responsible for their own acts and omissions, and each are separate and independent from RSM Canada. RSM Canada LLP is the Canadian member firm of RSM International, a global network of independent audit, tax and consulting firms. Members of RSM Canada Alliance have access to RSM International resources through RSM Canada but are not member firms of RSM International. Visit rsmcanada.com/aboutus for more information regarding RSM Canada and RSM International. The RSM trademark is used under license by RSM Canada. RSM Canada Alliance products and services are proprietary to RSM Canada.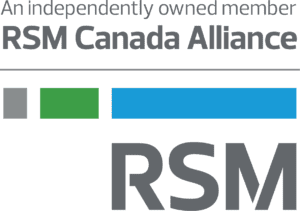 Stark & Marsh CPA LLP is a proud member of RSM Canada Alliance, a premier affiliation of independent accounting and consulting firms across North America. RSM Canada Alliance provides our firm with access to resources of RSM, the leading provider of audit, tax and consulting services focused on the middle market. RSM Canada LLP is a licensed CPA firm and the Canadian member of RSM International, a global network of independent audit, tax and consulting firms with more than 43,000 people in over 120 countries.
Our membership in RSM Canada Alliance has elevated our capabilities in the marketplace, helping to differentiate our firm from the competition while allowing us to maintain our independence and entrepreneurial culture. We have access to a valuable peer network of like-sized firms as well as a broad range of tools, expertise, and technical resources.
For more information on how Stark & Marsh CPA LLP can assist you, please call us at 306-773-7285.