Canada's jobless rate rises off its record low
REAL ECONOMY BLOG | September 09, 2022
Authored by RSM Canada
Canada lost 40,000 jobs in August, bringing the unemployment rate up to 5.4% from its record low in July as construction and education led the declines.
August's rate is the highest in seven months, and the first increase since April 2021.
The change in the job numbers prompts a question: Is the economy finally slowing down? Not necessarily, because the decline in employment occurred entirely in the construction industry (28,200 jobs lost) and educational services (49,500).
It is no secret that construction has been in decline since the Bank of Canada began raising interest rates in recent months. Higher interest rates mean projects get canceled as developers cannot secure financing and buyers hold back.
In contrast, most other industries held steady or added jobs, showing that the demand for labour remains strong. It is also an early indicator that if we enter a recession, it will be industry-specific, and that certain areas will get hurt substantially more than others.
What might be more concerning is wages rose by 5.4% in August, up from a 5.2% increase in July. Although wage growth still lags inflation, it has accelerated, which does not help the central bank's case in taming inflation and is a sign that another rate hike is to be expected in October.
The shortage of workers remains acute. As of June, there were more job vacancies (1,038,000) than unemployed people (989,000). Those 55 to 64 have continued to retire early, further exacerbating the shortage.
Canada counts on immigrants to fill its labour force. In August, the unemployment rate among recent immigrants reached 7.6%, the lowest on record, though it remains above the overall rate.
The takeaway
Looking ahead, the next few months might have a moderate decline in jobs as the economy slows even more. Still, this likely decline will not alter the Bank of Canada's efforts to tame inflation; a moderate recession is expected as a tradeoff to restore price stability.
Questions?
Contact your trusted Stark & Marsh Advisor or an office close to you.
This article was written by Tu Nguyen and originally appeared on 2022-09-09 RSM Canada, and is available online at https://realeconomy.rsmus.com/canadas-jobless-rate-rises-off-its-record-low/.
RSM Canada Alliance provides its members with access to resources of RSM Canada Operations ULC, RSM Canada LLP and certain of their affiliates ("RSM Canada"). RSM Canada Alliance member firms are separate and independent businesses and legal entities that are responsible for their own acts and omissions, and each are separate and independent from RSM Canada. RSM Canada LLP is the Canadian member firm of RSM International, a global network of independent audit, tax and consulting firms. Members of RSM Canada Alliance have access to RSM International resources through RSM Canada but are not member firms of RSM International. Visit rsmcanada.com/aboutus for more information regarding RSM Canada and RSM International. The RSM trademark is used under license by RSM Canada. RSM Canada Alliance products and services are proprietary to RSM Canada.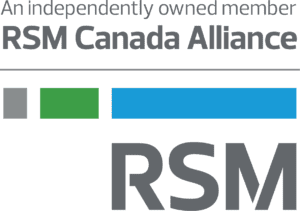 Stark & Marsh CPA LLP is a proud member of RSM Canada Alliance, a premier affiliation of independent accounting and consulting firms across North America. RSM Canada Alliance provides our firm with access to resources of RSM, the leading provider of audit, tax and consulting services focused on the middle market. RSM Canada LLP is a licensed CPA firm and the Canadian member of RSM International, a global network of independent audit, tax and consulting firms with more than 43,000 people in over 120 countries.
Our membership in RSM Canada Alliance has elevated our capabilities in the marketplace, helping to differentiate our firm from the competition while allowing us to maintain our independence and entrepreneurial culture. We have access to a valuable peer network of like-sized firms as well as a broad range of tools, expertise, and technical resources.
For more information on how Stark & Marsh CPA LLP can assist you, please call us at 306-773-7285.