Canada inflation hits 8.1% but shows signs of softening
REAL ECONOMY BLOG | July 20, 2022
Authored by RSM Canada
Inflation reached 8.1% in June in Canada, the highest since January 1983, although the pace of the increase eased compared to previous months, according to data released by Statistics Canada on Wednesday.
On a monthly basis, the consumer price index rose by 0.7% in June, down from 1.4% in May.
More important, measures of core inflation have also risen at a slower pace: with CPI-common at 4.6% in June compared to 4.5% in May on a year-over-year basis, CPI-median steady at 4.9%, and CPI-mean at 5.5%, down slightly from 5.4%. These measures, though, remain much higher than the Bank of Canada's 2% inflation target.
This means that after the Bank of Canada's recent outsized 100 basis-point rate increase, there is a possibility that the bank will consider a more moderate hike of 75 basis points in September. This decision will depend on the rate of inflation in both goods and services in the next couple of months.
Signs of a plateau
There are signs that inflation could soon plateau. Canadians could see some relief from the key major expense categories: housing, food and transportation.
The impact of the Bank of Canada's rate decisions is seen most notably in the cooling housing market.
Shelter prices for both renters and homeowners are also increasing at a slower pace compared to May. Yet rental prices in major cities like Toronto and Vancouver are rising by double digits, boosted by would-be home buyers who are scared off by high prices.
Additionally, with relaxed COVID-19 restrictions, the resumption of in-person events and immigration, people have been flocking back to major cities, sending demand and rental prices soaring.
Food inflation remained steady at 8.8%, but part of that leveling off can be attributed to the fact that Canada consumes more domestically grown food in the summer, which helps keep costs down.
As oil has dropped from its peak, gasoline prices are now below $2 a liter across most of the country, but this decline will not show up until next month's data.
At the same time, travel demand shows no sign of slowing despite high airfares and hotel prices and chaos at airports because of the worker shortage. There is still quite a bit of pent-up demand with Canadians eager to shake off the pandemic restrictions. For this reason, demand for travel seems rather inelastic to price increases.
The takeaway
Even though the pace of price increases has slowed since May and could further slow next month as oil prices slide, it would be premature to declare peak inflation.
There are too many uncertainties, most on the international stage, that are beyond the Bank of Canada's control. The volatile geopolitical conditions, particularly the Russia-Ukraine war, global supply chain disruptions and the pandemic are still factors. An event in any of these categories could pose another shock in the system that further sends prices upward.
Questions?
Contact your trusted Stark & Marsh Advisor or an office close to you.
This article was written by Tu Nguyen and originally appeared on 2022-07-20 RSM Canada, and is available online at https://realeconomy.rsmus.com/canada-inflation-hits-8-1-but-shows-signs-of-softening/.
RSM Canada Alliance provides its members with access to resources of RSM Canada Operations ULC, RSM Canada LLP and certain of their affiliates ("RSM Canada"). RSM Canada Alliance member firms are separate and independent businesses and legal entities that are responsible for their own acts and omissions, and each are separate and independent from RSM Canada. RSM Canada LLP is the Canadian member firm of RSM International, a global network of independent audit, tax and consulting firms. Members of RSM Canada Alliance have access to RSM International resources through RSM Canada but are not member firms of RSM International. Visit rsmcanada.com/aboutus for more information regarding RSM Canada and RSM International. The RSM trademark is used under license by RSM Canada. RSM Canada Alliance products and services are proprietary to RSM Canada.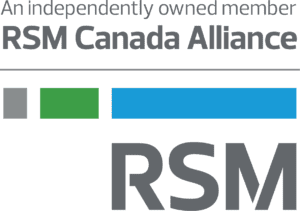 Stark & Marsh CPA LLP is a proud member of RSM Canada Alliance, a premier affiliation of independent accounting and consulting firms across North America. RSM Canada Alliance provides our firm with access to resources of RSM, the leading provider of audit, tax and consulting services focused on the middle market. RSM Canada LLP is a licensed CPA firm and the Canadian member of RSM International, a global network of independent audit, tax and consulting firms with more than 43,000 people in over 120 countries.
Our membership in RSM Canada Alliance has elevated our capabilities in the marketplace, helping to differentiate our firm from the competition while allowing us to maintain our independence and entrepreneurial culture. We have access to a valuable peer network of like-sized firms as well as a broad range of tools, expertise, and technical resources.
For more information on how Stark & Marsh CPA LLP can assist you, please call us at 306-773-7285.