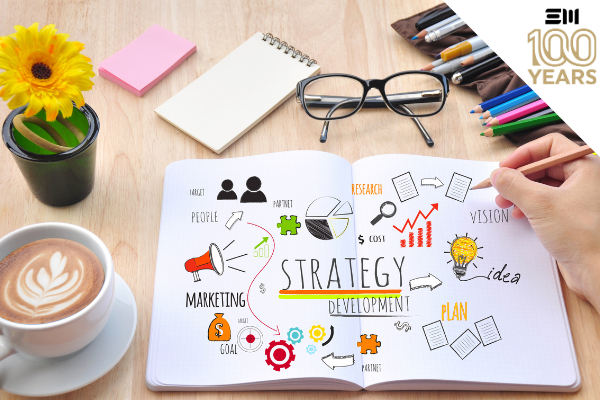 Adapting your business approach in the face of a pandemic
2020 has been an emotional and financial struggle for many in the business community. We have had to adapt to operating in a pandemic. We have questioned our values and what is important in life. We have worried how we can continue operating our business in turmoil. As we head into winter it is important to plan for the unknown again. Do you have your contingency plan ready? Can you build your business to be more agile to react to events while continuing to operate rather than being forced to shut down while you re-think operations? If you have a contingency plan already, review it again and ensure no improvements are needed. If your plan involves additional technology, have you finished researching, developing, or purchasing it? We have learnt that the future can be highly unpredictable, so take care of this today.
An example of being adaptive and innovative when COVID-19 hit was retail business store fronts. Like many business owners, they were forced by governments to close their doors and the retail sector had to get creative at how to respond. If online shopping was not yet available, some tried to quickly have an online presence established. Products were advertised on social media where the consumer could purchase through direct messaging. Curbside pick-up or home delivery were offered. Another example of adapting was the restaurant industry. They also offered curbside pick-up or home delivery when dine-in eating was not allowed rather than just completely shutting down. By the time you read this article the doors may have been forced closed again. We don't know what will come next.
For some industries, the development they do now will pay off into the future post-pandemic economy as well. Prior to COVID-19, most retail businesses saw increased competition from stores with an online presence rather than just a physical store. Current data suggests the consumer has enjoyed the online shopping experience and regardless of COVID-19 the forecasts predict the consumer will still shop more online than they did previously. Therefore, it is a good time to assess the cost of investing in e-commerce to the anticipated benefits.
The restaurant industry could consider investing in an app or a website to place orders to offer convenience to their customers. Customers do not want to be put on hold or receive a busy signal while the restaurant takes orders. Owner-operated restaurants are competing with other national chains that have developed these capabilities. Now is the time to strategically plan ways to continue to operate in a shut down but also for future success.
Now think of the service or product you offer to your customers. How can you use these examples to not only survive but to add innovation and adaptability to your business? Are there ways your business can increase its online presence? If cash flow is limiting you to go ahead now, take the time now to plan so that once your cash flow improves you are ready to invest in areas to move your business forward. It is a real crossroad right now and you need to decide which direction you would like your business to proceed.
If you are wondering where to start, we recommend focusing first on cash flow planning as this can be the biggest constraint on a business.
Consider the following tips:
Have you taken advantage of all COVID-19 assistance available currently that can aid in reinvesting in your business now? Have you looked recently at them again? They are continually evolving and though you previously may not have qualified, you may now.
Prepare a 12-month cash budget and each month compare actual to budget. Complete expenditures based on this to ensure you have sufficient cash and to help with planning the investments in your business. This will also identify if financing is needed so you can contact potential sources early. Also use this as an opportunity to assess your expenses in case there are efficiencies to be gained. Always consider the 'need to have' versus 'want to have' expenditures.
Consider requiring customers to pay up front to ease accounts receivable delays.
Where possible, renegotiate your vendors payment terms to see if they could extend you credit.
Once you have looked short-term it will be time to think long-term. Consider where you were pre-Covid-19, where you are now, where you anticipate you will be post-Covid-19 pandemic and then envision where you want to be in three to five years. Prepare a three to five-year budget strategizing what it would take to get there.
Additionally, recognize that to plan effectively, your financial data needs to be timely and accurate. Consider if you need to update your accounting or inventory systems or if you just need training to enable you to use them to their full potential.
We have seen entrepreneurs prove their perseverance and ingenuity in tough times. But these are complex issues. Let us know how we can help in the next phase and into your future. We want to be more than your historical based accountant. We can be involved with planning your future and achieving it. We can provide regular check-ins or brainstorming sessions. If we cannot answer your questions, we may know someone who can. Let us get through this together and ensure your business thrives today and far into the future.
Questions?
Contact Nadine today to discuss your personal circumstances.