Join RBC Commercial Ag and RBC Dominion Securities, Chow McLeod, and Stark & Marsh for an afternoon of Agriculture Transition Planning. Attendees can expect to receive Real-Life Tax Planning Scenarios for Agriculture Producers from a panelist of professionals.
If you are an Agricultural Producer without a formal succession plan, this information session is for you!
Please complete the registration below, all information gathered during the registration process will assist our panelists in creating relevant scenarios. If you have any technical difficulties, please contact communications@starkmarsh.com or the Stark & Marsh Assiniboia office at (306) 642-2242.
Event Scenarios
Scenario 1: Parents are going to keep the farm – land rent vs crop share 
Scenario 2: Parents are going to sell the farm outright – tax considerations you should know about
Scenario 3: One of your children is taking over the farm
child buys farm outright, or
child utilizes life insurance, or
child buys operating farm company and parents keep the capital assets 
Event Details
DATE: Wednesday December 7th, 2022
TIME: 1:00 – 4:30pm
LOCATION: Prince of Wales Centre Auditorium | 201-3rd Ave. W Assiniboia, SK
This is a complimentary information session & registration in advance is required.
David Chow
David Chow, Q.C. was born and raised in Moose Jaw. His maternal grandparents farmed their entire lives in the Rockglen district and David therefore considers the south country his second home.
David was called the Saskatchewan Bar in 2001 after completing his law degree at the University of Saskatchewan and his undergraduate work in Agriculture (Plant and Soil Science). His focus is in the areas of residential and commercial conveyancing; corporate and agri-business transactions; wills and estates; and family and civil litigation.
David is a former Moose Jaw Citizen of the Year; Moose Jaw Top 40 under 40; a past Bencher of the Law Society of Saskatchewan; a former Police Discipline Hearing Officer; and a former public appointee to the Saskatchewan Real Estate Commission. David is currently the Vice-Chair of the Law Foundation of Saskatchewan and a member of the University of Regina's Board of Governors. David was designated Queen's Counsel by the Saskatchewan Minister of Justice in 2020.
David resides in Moose Jaw but travels to the Assiniboia office once every 5 weeks. He and his wife, Lindsay, have three school aged children.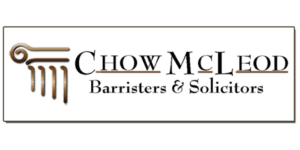 Tim Hansen
Originally from Regina, Tim made it a priority to return and work in Saskatchewan after attending university in Nova Scotia with his wife Stephanie. Tim Hansen received his Bachelor of Arts degree from Acadia University in 2011 and received his Juris Doctor from Dalhousie University in 2014.
Under the supervision of David Chow, former Bencher for the Law Society of Saskatchewan, Tim completed his Articles in August of 2015 and is now a practicing member of the Law Society of Saskatchewan. Tim was the Moose Jaw District Governor for the Saskatchewan Trial Lawyers Association from 2015-2018, the volunteer Discipline Committee Chairperson of the Moose Jaw Minor Hockey Association from 2018-2020, and is a member of the Justice of the Peace Review Council. Tim became a partner at Chow McLeod in 2019. He maintains a practice centered on litigation and corporate work, including work in the areas of civil, family, estate, corporate, administrative, debt/insolvency, taxation, municipal, and provincial law.
Tim spent eight summers during his university education working on a grain farm east of Moose Jaw. Tim resides in Moose Jaw, and travels to Assiniboia on rotating Thursdays to attend to Chow McLeod's office in the Prince of Wales Centre.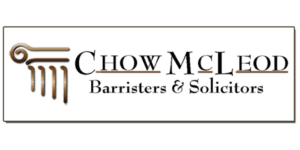 Cindy Simmons
As an Associate and Financial Planner for RBC DS Garthus Private Wealth Management Group out of Moose Jaw, Cindy has over 12 years in the financial industry as a Financial Planner and Regional Trust Advisor.  Along with working in a variety of industries, her career has focused on relationship management and finding solutions for clients and their complex needs. Cindy obtained a BAdmin from the University of Regina, and continued to pursue her professional development by obtaining both a Certified Financial Planner (CFP) and Chartered Professional Accountant (CPA) designation. Continuing in her educational endeavors Cindy also obtained the Canadian Securities Course. Cindy continues to have a passion around demonstrating knowledge and expertise in financial planning and strategic initiatives to provide tremendous value to both clients and partners in working through their estate planning, business succession and investment needs.
Cindy, and her team, work with individuals, families and businesses who wish to protect their assets, grow their wealth and transfer their wealth to future generations. Cindy provides customized solutions to help individuals carry out strategies and can help to expedite the process, and maximize the estate's value through knowledgeable handling of estate and tax issues. Cindy works with your accountant and lawyers to ensure your goals are at the center of the solutions provided.
Growing up in Gray Saskatchewan, a farm community south east of Regina, Cindy understands farm life and truly enjoys working with farm families and has special interest and knowledge to help families transfer their farm to the next generation.
Cindy has 2 teenage children and is a taxi driver for them both. Running to various sporting events and cheering them on. As a past competitive athlete in the sport of curling, Cindy understands the dedication it takes to achieve your goals. Cindy enjoys biking, spending time at the lake and taking in some spin classes.

Colin Biblow
As a Vice-President and Estate Planning Specialist with RBC Wealth Management Financial Services, Colin has over 20 years of experience within the financial services industry. Colin is a graduate of the University of Regina's Faculty of Administration, and also has his attained the Certified Financial Planner (CFP) designation.
Colin provides guidance for business owner and agricultural clients on complex tax and estate planning matters. Working closely with clients' other professional advisors is of paramount importance to sure they foster the common goal of serving their clients and providing the best possible advice. Colin provides coverage in his role for the entire province of Saskatchewan, and part of central Alberta.
To help clients receive the highest-quality, most cost-effective insurance solutions, Colin evaluates a variety of life insurance, annuity, and living benefits products from Canada's top-ranked insurance providers. He works closely with investment advisors and other professionals to employ creative, tax-exempt strategies that protect your wealth and increase net worth, and structures insurance contracts to ensure wealth is transferred to your heirs in accordance with your wishes.
Colin resides on an acreage near Saskatoon with his wife, two school age daughters and two very energetic dogs.

Janet Heatcoat
Janet is a commercial account manager working out of RBC's Assiniboia office. She has been in that role for over 20 years. While in this role she has grown relationships with her clients in Agriculture and Agribusiness spread across the Saskatchewan South Area. She is a trusted advisor for clients and the growing complexities of the family farm. Her constant learning and upgrading of knowledge has helped to provide customized solutions to meet client needs.
A background of an Agriculture degree as well as growing up on a local mixed farm and  farming jointly with her husband brings a wealth of knowledge and background in understanding this very important industry. Her passion is Agriculture and helping her clients to achieve their goals by putting her clients first.
Janet has four grown children and three grandchildren she loves to go and spend time with. She and her husband also continue to farm as they both love grain farming and the community they live in.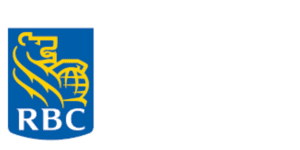 Leslie Neufeld
Leslie Neufeld holds a bachelor of administration degree from the University of Regina, and obtained her chartered accountant designation in 1996. Ms. Neufeld began her public practice career with Deloitte & Touche in Regina, Saskatchewan, and relocated to her hometown of Swift Current in 1996 to join Stark & Marsh CPA LLP.
Ms. Neufeld became a partner in 2006 and currently focuses on the Technical Services business unit which provides tax and compliance services to individuals and corporations. She has also worked extensively in the field of trust and estate taxation.
From 2012 to present, she has served as the Chairperson of the Board of Directors of Stark & Marsh CPA LLP. From June 2008 to June 2010 she served as a member of Council of the Institute of Chartered Accountants of Saskatchewan and has also participated on the Institute's Practice Appraisal Committee. Leslie was also a member of the Board of Director of Saskpower from 2012 – 2017 and Chair of the Audit and Finance Committee.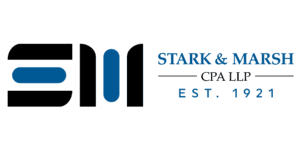 Vern Peters
Vern Peters, CPA, CA is one of the firm's tax partners. Since graduating from high school, he has worked in the accounting industry in Swift Current. His only absence from a firm was to obtain his CA designation after working for nine years subsequent to high school. He obtained his designation in 1997. Vern became a partner in a CA firm in 1999 and is the Manager of the Tax Advisory department. Prior to specializing in income tax, he was involved with the preparation of financial statements, auditing credit unions, preparation of corporate and personal income tax returns and income tax planning. In 2008, Vern transferred his clients to another partner in the firm and began to work exclusively in the income tax specialty area. He enrolled in the Canadian Institute of Chartered Accountants' In-Depth Tax program that same year and completed it in 2010.
Our firm has two tax partners along with a team of individuals to assist us. We are growing our tax advisory practice. Our firm has a large agricultural focus, but we also work with many other types of businesses. We specialize in Canadian income tax consulting and implementing income tax plans for private businesses and individuals.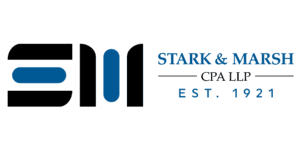 If you have any questions regarding our upcoming Transition Planning presentation, please complete the form below and a member of our team will be in touch with you.