Stark & Marsh offers accounting, tax, audit, consulting, and financial planning services to farm and business owners in southern Saskatchewan. We specialize in helping farm and business owners navigate through tax complexity, improve profitability, manage cash flow, establish business value, prepare for transition, and ensure your personal financial situation is effectively planned and managed.
Our main office is located in Swift Current, with full time offices also located in Shaunavon, and Assiniboia. Remote office locations include Cabri, Kyle, Leader, and Maple Creek SK.
Our colleagues are diverse, talented and knowledgeable. They are a group of professionals who value lifelong learning and skill development. Their dedication allows Stark & Marsh to offer exceptional service to our clients. Meet our partners and some of our staff today.
You have likely heard the same words of wisdom. The point is that in life, intentions and actions are always influenced by presentation and delivery.
At Stark & Marsh, the following values support our vision of being an exceptional professional services firm. They affect how we achieve our mission to build meaningful relationships, and to provide valued services to our clients, opportunities for our colleagues and contributions to our communities.
Generous Listening
We believe in being a firm of ideas. People are unique and we must listen carefully to understand their needs and develop the most appropriate course of action. We do not believe in a one-size- fits-all solution and we work to be as innovative and responsive as possible. Superior results begin with generous listening.
Straight Talk
We believe in being forthright and considerate in our conversations. Our clients deserve the truth. They also deserve to hear the truth presented in a comprehensible, non-confrontational, professional manner. At Stark & Marsh, we say what we mean and mean what we say…we just are not mean when we say it.
Being There For Each Other
We believe a culture of success is created by standing together with our staff and our clients over the long term, through thick and thin. Stark & Marsh is here to help. Whether it means service to an individual client or the community as a whole, we are all in this together.
Honouring Commitments
We believe that if we cannot stand behind what we are doing, we should not be doing it. Our clients deserve professional service. That means we honour our commitments, come through with our promises, and remain accountable for all we do.
Acknowledging Achievement
We believe in celebrating and recognizing those who strive for excellence. Client, staff member or part of the community, at Stark & Marsh we aim to celebrate all your efforts toward excellence.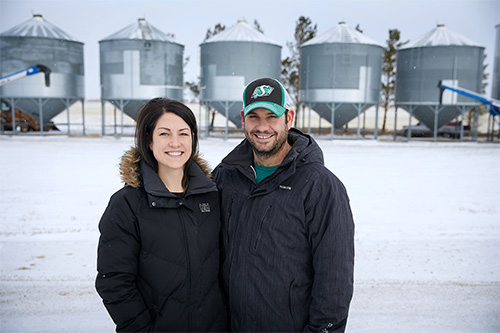 "As a relatively new client with Stark & Marsh we have learned a lot! In our first meeting we discussed the goals we had for our farming operation and outlined the direction we wanted to take to achieve these goals. This meeting created a sense of ease for our family as it ensured we were all on the same page. From that point forward we became confident Stark & Marsh could provide all the services we required for our multi-family farming operation.
We rely on our team at Stark & Marsh for payroll expertise, cash flow analysis, and planning advice on a continual basis. Their close proximity provides easy access to the services we require and this makes doing business with them an easy choice.
We feel that Stark & Marsh is invested in the success of our operation as much as we are. We even managed to decrease accounting fees in comparison to our previous accountant!"
-  Justin & Brekke Masse, JBM Land and Co. Ltd.
"Selecting a strong accounting firm has and will always remain important to me. I continually count on my team at Stark & Marsh for honest timely service. "
-  Darren Levorson, Hytta Farms Ltd.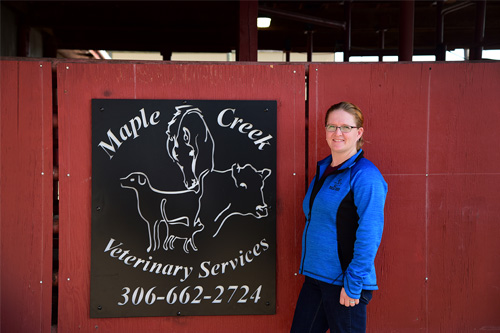 "My team at Stark & Marsh has been vital in advising me on strategies to evolve my business. I appreciate their honest answers, advice, and global views they aim to provide as new scenarios for my business arise.
"
-  Klea-Ann Wasilow, Owner & Veterinarian Maple Creek Veterinary Services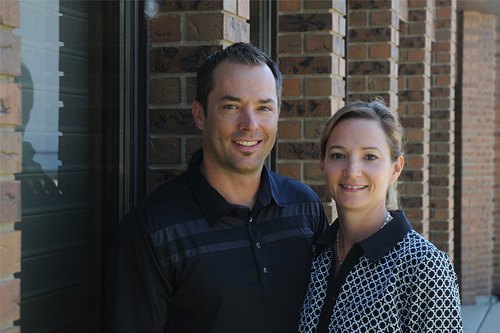 "When we first met with Stark & Marsh, we were impressed by their recommendations and professional proposal and from there we began forming a relationship. The availability of my CA, and consistency of her team, is something we greatly value. They helped us understand that we do not need to learn everything right now. They guide us through the complicated tax systems and we know it is a process. We learn more every year.
"
-  Cory Weinbender & Dr. Tara Lee, Associate Family Physicians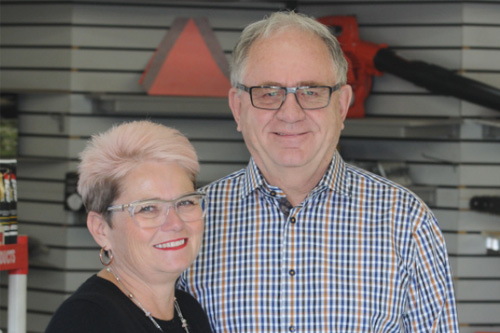 "Our meetings with Stark & Marsh are one thing, but it's the follow up after our meetings that mean the most. Our team at Stark & Marsh is always accessible, approachable, reliable, and accommodating. We would go as far as saying that the service we receive is exceptional.
"
-  Brian & Deb Sauder, Nodge Manufacturing (88) Ltd

Effective February 9th, 2021 Stark & Marsh CPA LLP is a proud member of the RSM Canada Alliance group. As an RSM Alliance member Stark & Marsh will have access to tools, expertise, and practice management resources including technical, marketing, business development, practice management, talent management, and career development resources. In addition to, this provides the firm with networking opportunities & dedicated services offered by RSM Canada's vast network.
RSM Canada Alliance provides its members with access to resources of RSM Canada Operations ULC, RSM Canada LLP and certain of their affiliates ("RSM Canada"). RSM Canada Alliance member firms are separate and independent businesses and legal entities that are responsible for their own acts and omissions, and each are separate and independent from RSM Canada. RSM Canada LLP is the Canadian member firm of RSM International, a global network of independent audit, tax and consulting firms. Members of RSM Canada Alliance have access to RSM International resources through RSM Canada but are not member firms of RSM International. Visit rsmcanada.com/aboutus for more information regarding RSM Canada and RSM International. The RSM trademark is used under license by RSM Canada. RSM Canada Alliance products and services are proprietary to RSM Canada.